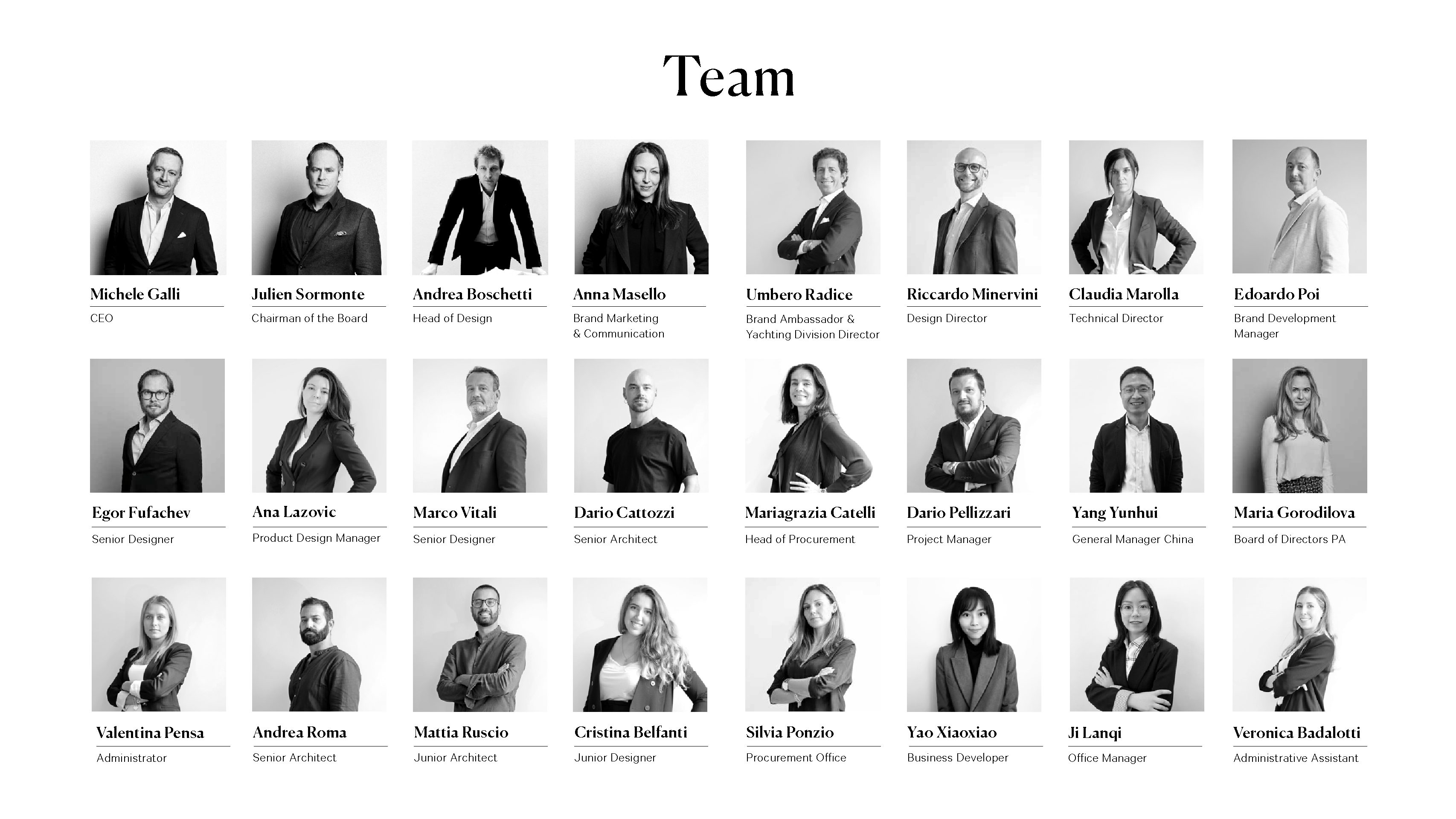 For two decades we have been industry leaders in the development of exclusive branded real estate and exceptional private homes, offering the full spectrum of services from conceptualization through design, construction and completion.
We're a trusted partner for the most discerning of clients worldwide and pride ourselves on a consultative approach that assesses each project individually to devise the precise aesthetic, partner and services required.
With our inherent understanding of the desires and demands of the modern luxury consumer and their expectations for the environments they inhabit and the experiences they seek, we have been chosen by many of the globe's leading luxury lifestyle, fashion and travel brands to design and deliver truly exceptional properties that exceed expectations at every turn.
Nice to meet you, these are our faces.
We are ready to be challenged!