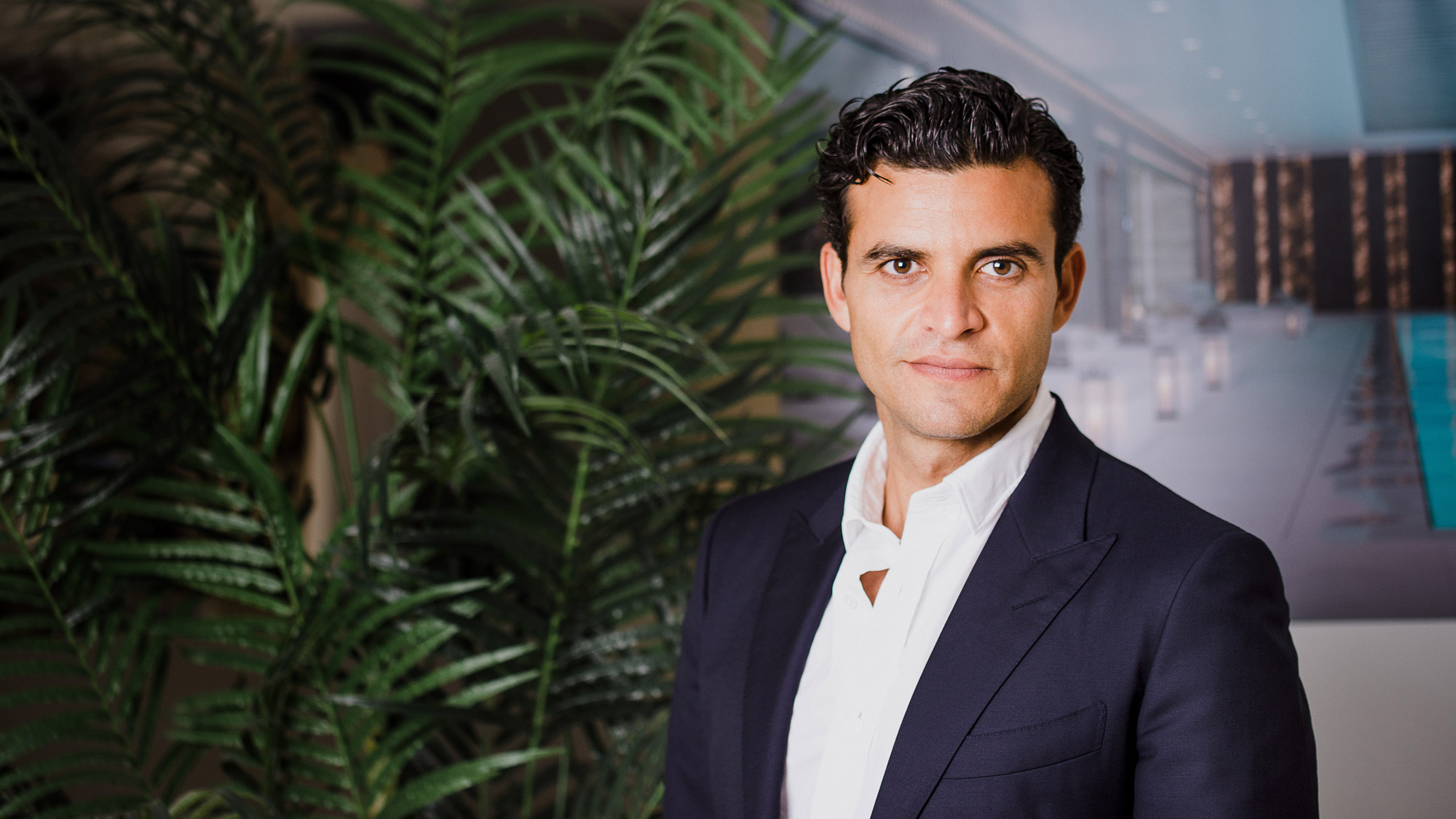 Carlos Rodriguez interviewed by Anna Masello
We like to ask our clients to tell the great stories behind their business and their projects and to share their experiences about working with The One Atelier. We decided to open this seasons of very special interviews with a very visionary client, Carlos Rodriguez, former Co-Managing Director of Sierra Blanca Developments from Marbella, Spain.
AM: Carlos, tell us about Sierra Blanca Developments' history. It's a family business internationally recognized, thanks to the great work of your father – Don Pedro Rodriguez – together with you and your brother Luis Rodriguez are doing.
CR: Sierra Blanca Estates has 34 years of experience and a great position in the luxury Real Estate sector. Our success is based on unparalleled projects and the perfect combination of innovation, design, prime location and excellent quality used as the pillars of a company that offers dream homes for high-end clients. Sierra Blanca Estates. Sierra Blanca Estates is the original developer of the Sierra Blanca urbanization, known as the Beverly Hills of Marbella as well as several exclusive developments in Marbella. Our aim is re-define true luxury in Marbella and be the first ones to offer a new level of luxury that Marbella and the Costa del Sol have never experienced before.
AM: How many projects do you count in your Portfolio and who are your clients?
CR: We are currently working on 4 different projects, all different from each other and offering the most exclusive features and services available. One of the projects is EPIC Marbella furnished by Fendi Casa, which is already under construction. Our second project is an an individual masterpiece villa, Villa los Angeles, that is on one of the last remaining plots available in Sierra Blanca and that will offer the most exclusive design and features. Our third project in Marbella is in a conceptual phase and will be announced within the next year. In Malaga, we are currently offering an incredibly innovative project of 3 towers, Malaga Towers, that will draw the skyline of Malaga City. Sierra Blanca Estates enjoys innovating and we have several exciting projects in the pipeline that might be in other exclusive locations in Spain.
AM: With your latest one, EPIC Marbella, you decided to do one step further, bringing for the first time in Marbella's Real Estate panorama, a Brand like Fendi Casa. What is the vision behind it?
CR: Marbella is experiencing a very high demand from a high-end clientele with high expectations in Real Estate. We wanted to answer that demand by offering the experience and services that this clientele expects in Marbella. We were inspired by the success of other branded residences in some of the most important cities in the world and we strongly believe that Marbella deserves to have a place in the elite residential market.
AM: The One Atelier has acted since day one as the link between you and theBrand, what has its role been?
The One Atelier has a strong experience with luxury designer brands and offers a constant support and advice on the several aspects and steps of the project from the early stages of conceiving the projects, design, architecture, quality control, promotion, marketing and provides recommendations to reach the target buyer for this kind of projects. Luxury designer brands are very demanding and have specific guidelines. The One Atelier makes this relationship smooth and practical for both sides.
 AM: How has your project changed after the collaboration with The One Atelierbegan?
TOA allowed us to reach the brand Fendi Casa and meet their high expectations. Today, EPIC Marbella has become the first and only designer branded project in Spain. The project has earned an international status and recognition. Introducing the brand has led to several changes in architecture, distribution, qualities, communal areas and services which improved considerably the project.
 AM: What kind of economic result did this collaboration bring to EPIC Marbella, and what are you expecting?
In Sierra Blanca Estates, we have always wanted to offer an added value to our clients to guarantee the highest quality and profitability of the investment. Thanks to the presence of a designer brand like Fendi Casa, the residences have earned much value in today's market reaching a much higher sales volumes. In addition, the project can now have a more international presence and can reach the highest demands of the most discerning buyers.
AM: Which are the strongest points of your project and why should a buyer prefer Epic to something else Marbella Real Estate scene is offering?
CR: EPIC Marbella offers the possibility to have all the exclusive features of a villa in a duplex residence.
The space and quality available in a villa are now possible within a close gated community, with 24 security and 5-Star services allowing the residents the enjoy the Marbella lifestyle at its best. In addition, the project is located in the very heart of the Golden Mile of Marbella, surrounded by the trendiest and most exclusive restaurants, beach clubs, resorts such as Puente Romano and Marbella Club Hotel, and the beach. On top of these features, EPIC Marbella introduces a new level of quality and attention to detail thanks to its hand-inhand collaboration with Fendi Casa and The One Atelier
AM: When are you planning to launch the Show-Villa?
CR: The show villa will be ready in November and the idea is to invite our most exclusive clients and collaborators to the launch. We want our guests to feel the space and quality of an apartment of more than 900 m2, fully designed by The One Atelier and furnished by Fendi Casa. With all the extraordinary features the EPIC Residences will offer, including immense terraces and a spectacular private infinity pool, we are convinced that it is going to be the most attractive residence on the Marbella market.
AM: Are you planning to forward the collaboration with The One Atelier in future projects? Is there something our readers are supposed to know?
We are already working with The One Atelier on another project: Málaga Towers. We wanted to elevate the level of luxury of this project and we are convinced that The One Atelier is the best partner to deliver the most exclusive design for the Signature Penthouses of Málaga Towers. We know the added value that The One Atelier brings to the table and we plan to keep on working with them for our future projects. We are also working together on another stunning branded project in Marbella. But we will have to dedicate a whole article to it".